Hotel with Breakfast and Bar in Cologne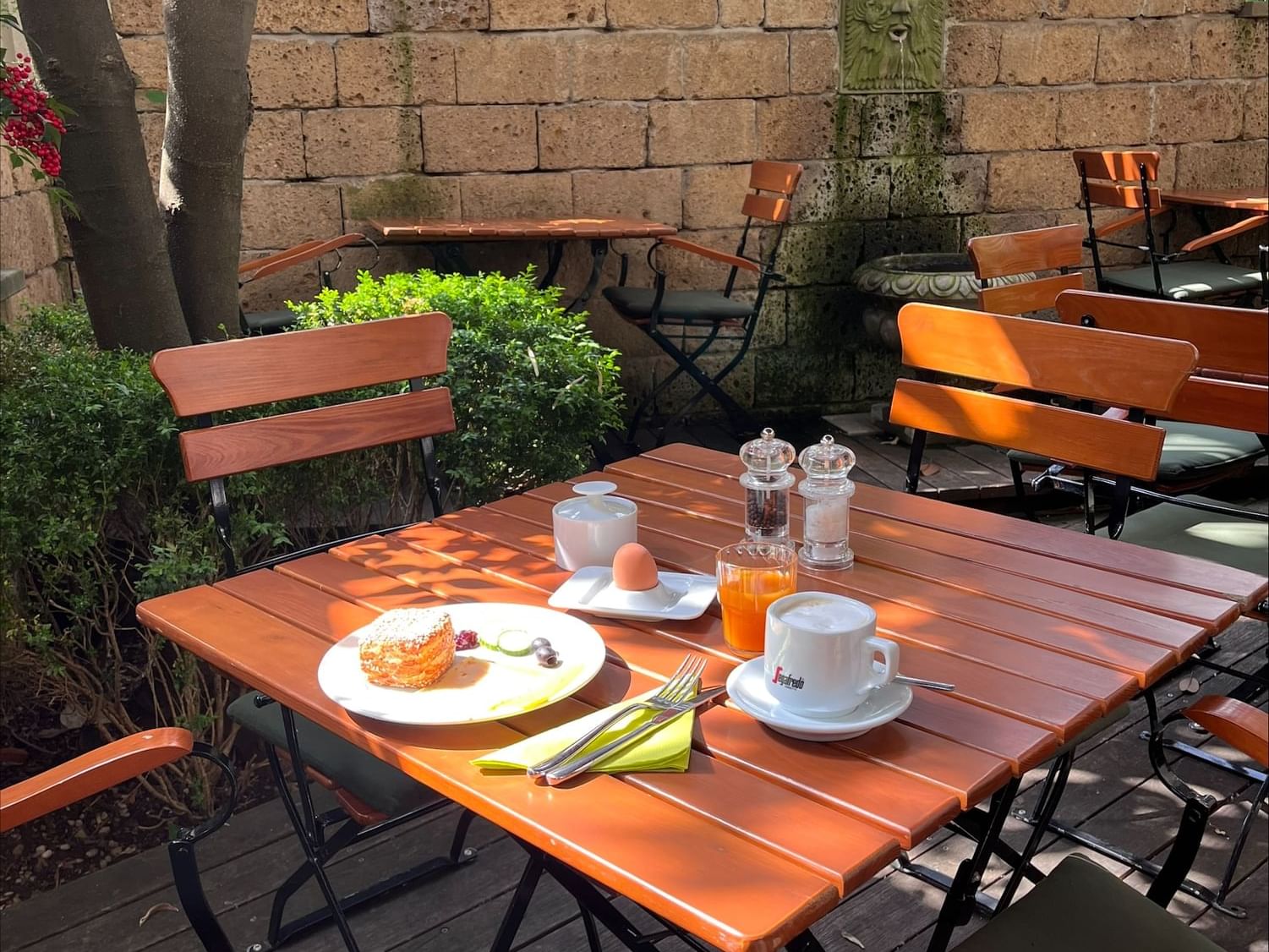 A cup of hot coffee or tea, a basket of fresh bread, a glass of fruity jam - you lean back, enjoy your royal breakfast served in the garden between green bushes and historic walls of Cologne, the first rays of sunlight tickle your nose. In winter it is cozy and comfortable in the stylish ambience indoors. Is there a better start into the day?
To your heart's content you can put together your personal Wellness-Breakfast: We not only offer different organic products, but also gluten-free and lactose-free foods, tasty cold cuts, a large selection of cereals, fruits and vegetables after your fancy. We also prepare healthy, colorful breakfast salads every day.
Read more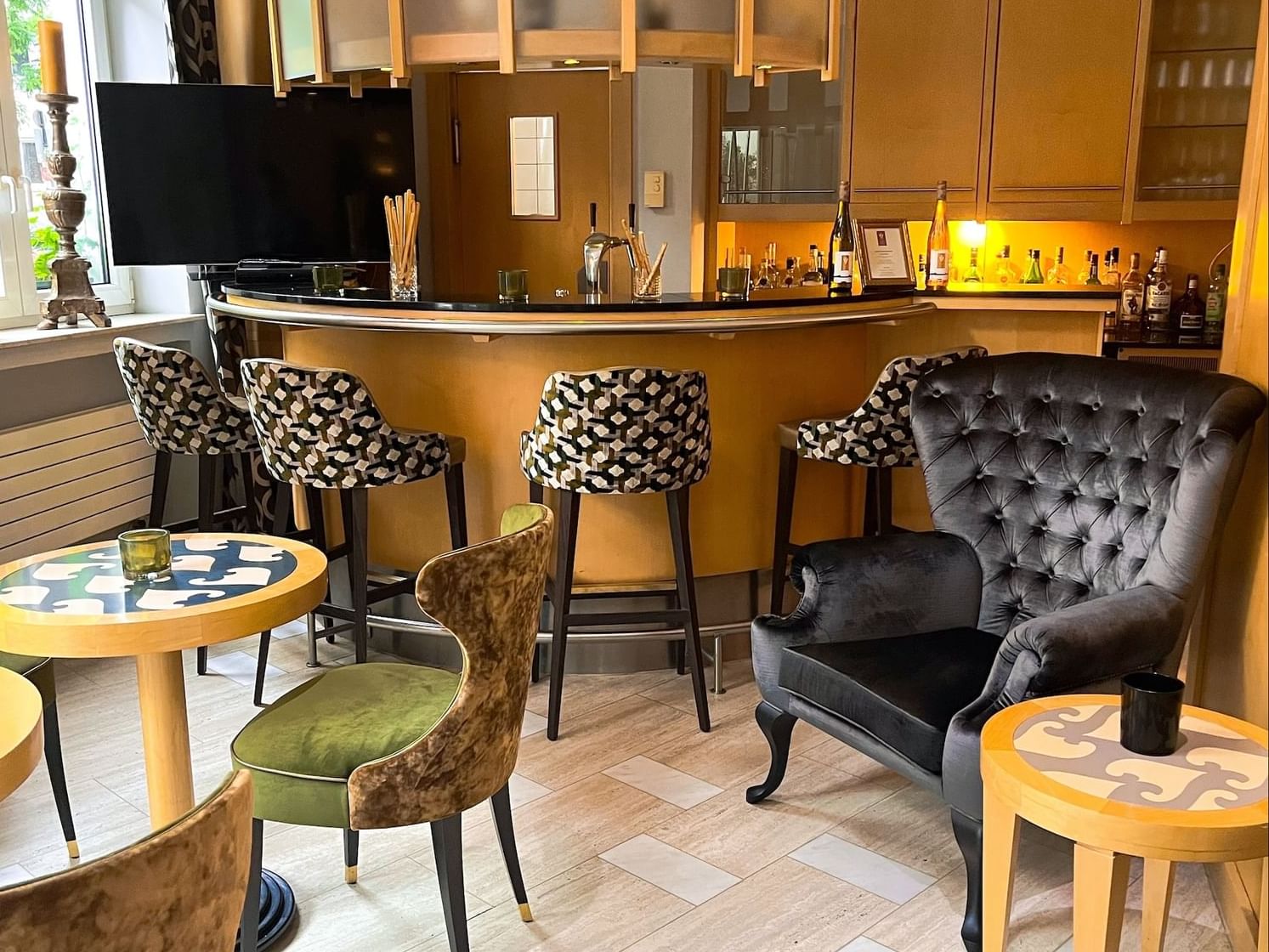 You would like to have a fresh, prickling Kölsch beer or a fruity cocktail to enjoy the evening? Allow yourself a relaxed finale of an exciting day in our comfy hotel bar. This location also invites you to spend the afternoon with coffee, cakes, snacks and a pleasant chat. The bar's modern, warm design, the bright, attractive rooms and our excellent service with a wide range of drinks leave nothing to be desired.
Read more